In the Flag business, the onset of March brings high winds, torn flags and disgruntled customers. But I'm not too concerned this year because, for the first time ever, March Madness arrives in Little Rock, in the form of the Men's NCAA Basketball Tournament. Next weekend, Alltel Arena will be the sight of all the drama and my husband and I are ecstatic. To say we are avid sports fans would be an understatement. And fortunately, we had enough foresight last year to buy tickets to this years' "Big Dance." We weren't sure if our Razorbacks would even make it to the tournament this year after losing Ronnie Brewer… and we were not enthused about last years coach. "What was his name, again? I can't quite recall."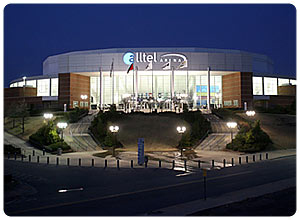 Well, we couldn't be happier now. The new coach, John Pelphrey, has done a great job in his first year. It's been an emotional roller coaster. Against all odds, we made it to the finals of the SEC Tournament by beating No. 2 Tennessee, only to lose to Georgia in the finals. But who cares, two games ago we weren't even assured a spot in the Dance. What could have been a horrible season, turned into 22 wins; a testament to John Pelphrey. My first thought when he was hired was that his head seemed to be screwed on a little too tight. I still think it is… and I like it. It's good for a coach to have a Type 'A' Personality, but it is not enough. A Coach has to have passion for the game and Pelphrey does. He also has the ability to dissect the mechanics of the game and his players. That ability to take a situation, break it down, and make a judgment call is a gift that you can't learn in a play book. In this way, I can relate to Pelphrey. I often think of myself as a coach, my employees as players, and FlagandBanner.com as the game. Making sales is our offense, curbing expenses is our defense, and I make a lot of play changes and substitutions until December 31st when the final buzzer sounds.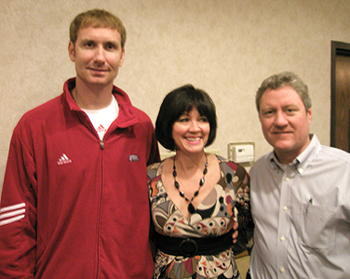 I recently met Pelphrey and his family at a luncheon. He is tall, tall, tall and much funnier than I expected. And his family is adorable. His blond, unassuming wife is charming and a wonderful mother to his Son and Daughter. They graciously said they liked living in Northwest Arkansas. Although it's hard to imagine a college coach not saying he liked the place he coached, but I truly hope they do like it here, and I hope they stay. We need Pelphrey's passion here in Arkansas. He is a rising star.