Never one to miss an opportunity, I said "Yes" when my MeTV representative called and asked if I wanted to throw out the first pitch at Dickey-Stephens Ballpark.
MeTV is growing in Little Rock. They have a new general manager that, I believe, hails from Texas. This new management team is one of many corporate sponsors of the Arkansas Traveler's Baseball franchise. As such, once a month, they get to invite an advertising customer to the pitcher's mound. When invited, I learned you have 2 options: 1.) video a pre-recording of your pitch to be shown on the big screen before the game, or 2.) do it LIVE. Of course, I choose LIVE, because when am I ever going to be invited to stand on the mound of a big baseball field, again. Which, by the way, is not called the pitcher's "mound" for nothing; it is quite tall. As you can see in the video, I almost fell off it.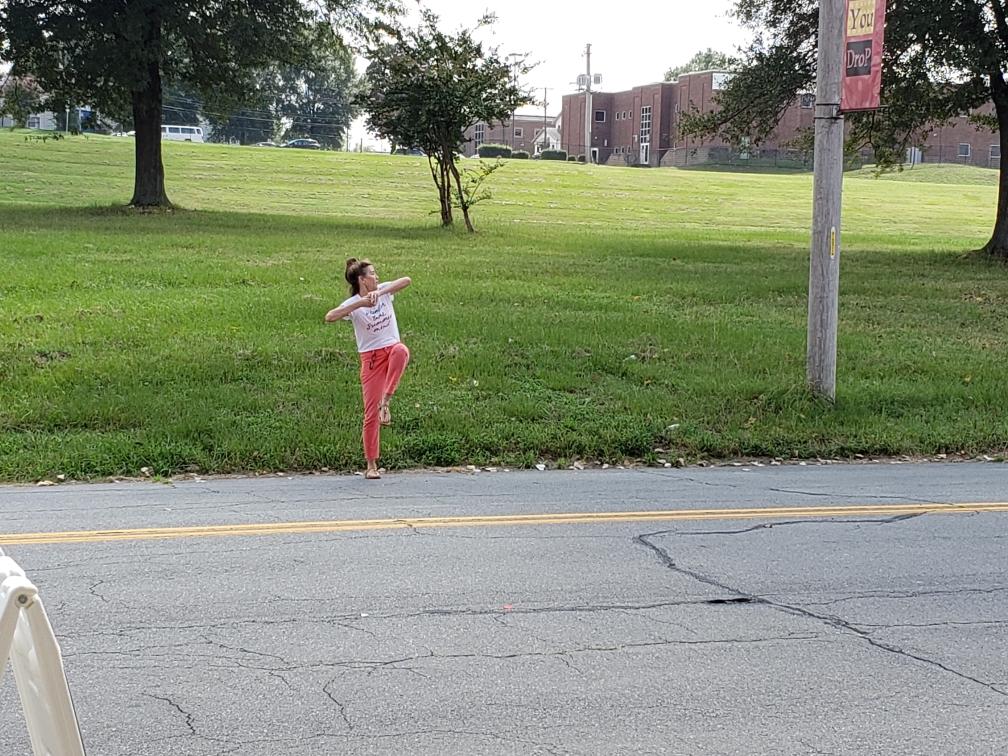 A few days before the game, one of my employees who played baseball as a youth, brought her ball, glove, and expertise to work and gave me a lesson.
Turns out I am pretty accurate at throwing 30 feet, but the distance from the mound to the plate is 60 feet. So, I made up a funny skit (or so I thought) so I could get closer.
First, I went out to the mound and got in my stance. When I lifted my arms above my head, I pretended to accidentally drop the ball behind my head. I thought this would get some laughs, but there was no one in the stands to laugh! I picked up the fallen ball and walked to what I believed to be 30 feet from the plate and repeated the clown act of dropping the ball behind my head. Again, no one in the stands to laugh. On the third wind-up, I gave it all I had but not before unconsciously stepping back, thus widening the distance to the plate, before throwing the ball. Though the catcher did snag the ball, my pitch veered wide, just as in practice, when I threw from 40 feet.
With no one in the stands, the whole event was anti-climactic. As I left the field, I thought of the players who, night after night, must play to an empty ballpark.