Don't judge me 'til the last two sentences.
Yes, it all happened casually, without much thought. I'm sitting in my hairdresser's (stylist's) chair, talking about how much I wish I could still wear big, hoop earrings, when she says, "Well, get another ear piercing and you can." How? Whatever did she mean?
Her assistant overhears and says, "Oh yeah, just put it higher up on the ear. And by the way, if you go, I want to go and let's get our nipples pierced." (God, I hope my granddaughter is not reading this).
I laugh and say unthinkingly, okay. Lo and behold, while I'm sitting there, she makes us an appointment. I tell my husband; he thinks I'm kidding. I tell a co-worker; she thinks I'm hip. I tell myself, "no big deal, I mean it's not like a boob job, it's just a little piercing."
Appointment Day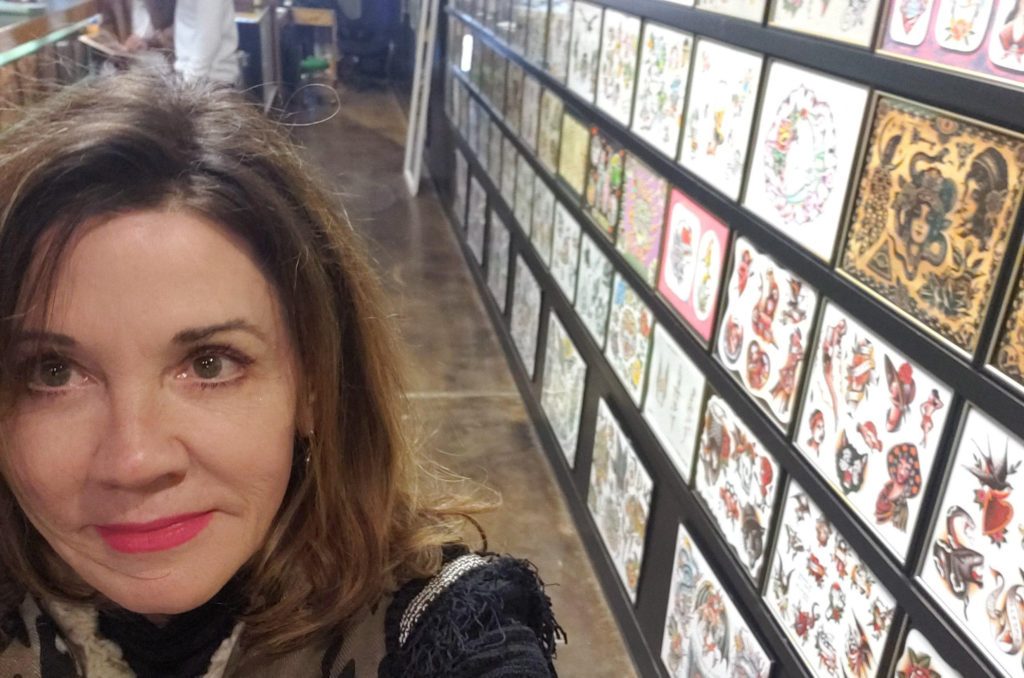 A week later, the day arrives, and my salon friend texts, "You're not chickening out, are you?"
"Of course not," I reply, then I fix a drink. It's noon. By the time I arrive at the tattoo parlor for our one o'clock piercing appointment, I'm blitzed and nervously talking, then apologizing for talking, nonstop.
She's with her husband. They, too, had been imbibing for lunch. With my pseudo-soda (liquid courage) in hand, we bid her husband goodbye and go "behind the wall." I can't stop nervously babbling about stupid stuff and if that's not embarrassing enough, we take our shirts off, admire each other's rack, and try to stay calm. She is calm.
She goes first. Topless, I hold her hand and make small talk as she bears the pain.
I'm next. This time, she holds my hand and I stifle a scream. Geez, it hurts! And it doesn't stop for 3 days.
Recovery
I don't sleep that night. The next day I think I'll go soak these angry boobs (and ear lobes) in water at my old lady water aerobics class and then wonder if that's okay. I Google the rules for nipple piercing and see horrible stories that have gone terribly wrong. I quickly close Google and stay home; no communal water for my new piercings.
Reflection
So, why am I telling you this? Several reasons: First, playing it safe is not my jam. Not all my blogs have to be about business, family and religion. Sometimes its nice to veer off the track. Two, it's encouraging for us older gals to know it's still possible, at any age, to be a little rebellious and unpredictable. I'm always preaching about getting out of your comfort zone, and this definitely qualifies! And three, if you're planning a nipple piercing expedition, which hurts only you, get some pain meds!
Oh, and one more thing, every time I look in the mirror and see them, in some weird way, I'm just a little bit proud of myself.
---
If you'd like to hear more from Kerry, click here to subscribe to the blog and selecting "Kerry's Blog."