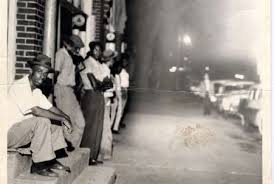 Little Rock's history comes alive in Berna Love's new release Local author Berna J. Love documents the vivid history of downtown in END OF THE LINE: A History of Little Rock's West Ninth Street. From an emancipation shantytown and lynching through the heyday of "little Harlem" and the death knell of Urban Renewal, The Line was the civic, social and commercial center of a world held back by the fears, laws and ignorance of segregation. Walk down The Line, and be enthralled by the sights, sounds and smells of the thriving African-American society not defined just by street names and numbers.
FlagAndBanner.com Little Rock, AR
The Line: a survivor of wars, the Klan, Jim Crow, the Depression and the Great Migration but demolished in the name of progress. Less than a handful of buildings stand as a testament to this span of time and the significant contribution of these people integral to the history of Little Rock, Arkansas.
One of the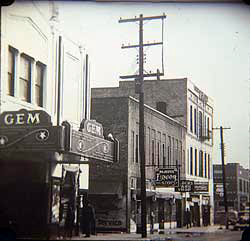 remaining buildings, the Taborian Hall was built in 1917 on 800 West Ninth Street and refurbished in 1991 by local business owner Kerry McCoy. The Taborian Hall is now home of Arkansas FlagandBanner.com, a full-service custom flag and banner manufacturer as well as a specialty gift store offering unique and hard-to-find patriotic items to a worldwide audience, via the Internet.
Ms. Love will be at Arkansas FlagandBanner.com to sign books and visit with history buffs on Friday, April 9, 2004 from 3 to 6 pm. Refreshments will be served and in-house specials will be offered to commemorate the occasion.
Posted by lili