The end of last week presented two events that were as opposite as evenings can be. One evening offered an intimate and stylish dinner in a designer's country home. The next night found me hosting a celebration and dance competition gala in downtown Little Rock for a crowd of 200 plus.
Thursday night, I made the drive out to Moss Mountain in quiet Rowland, Arkansas and dined with P. Allen Smith. It was absolutely lovely. True to himself, he cooked a dinner for five of us that was simple, tasty and perfectly balanced-both aesthetically and nutritionally. The blueberry sauce for the pork tenderloin and the buttermilk pecan pie were out of this world. I'm salivating just writing about it. He told me it was his grandmother's recipe and in his cookbook. I meant to pick up the book before I left but forgot, so I ordered one online. Still inspired and feeling the glow of it all, I decided to use a decorating tip from P. Allen and set my home's idle, dining room table with books.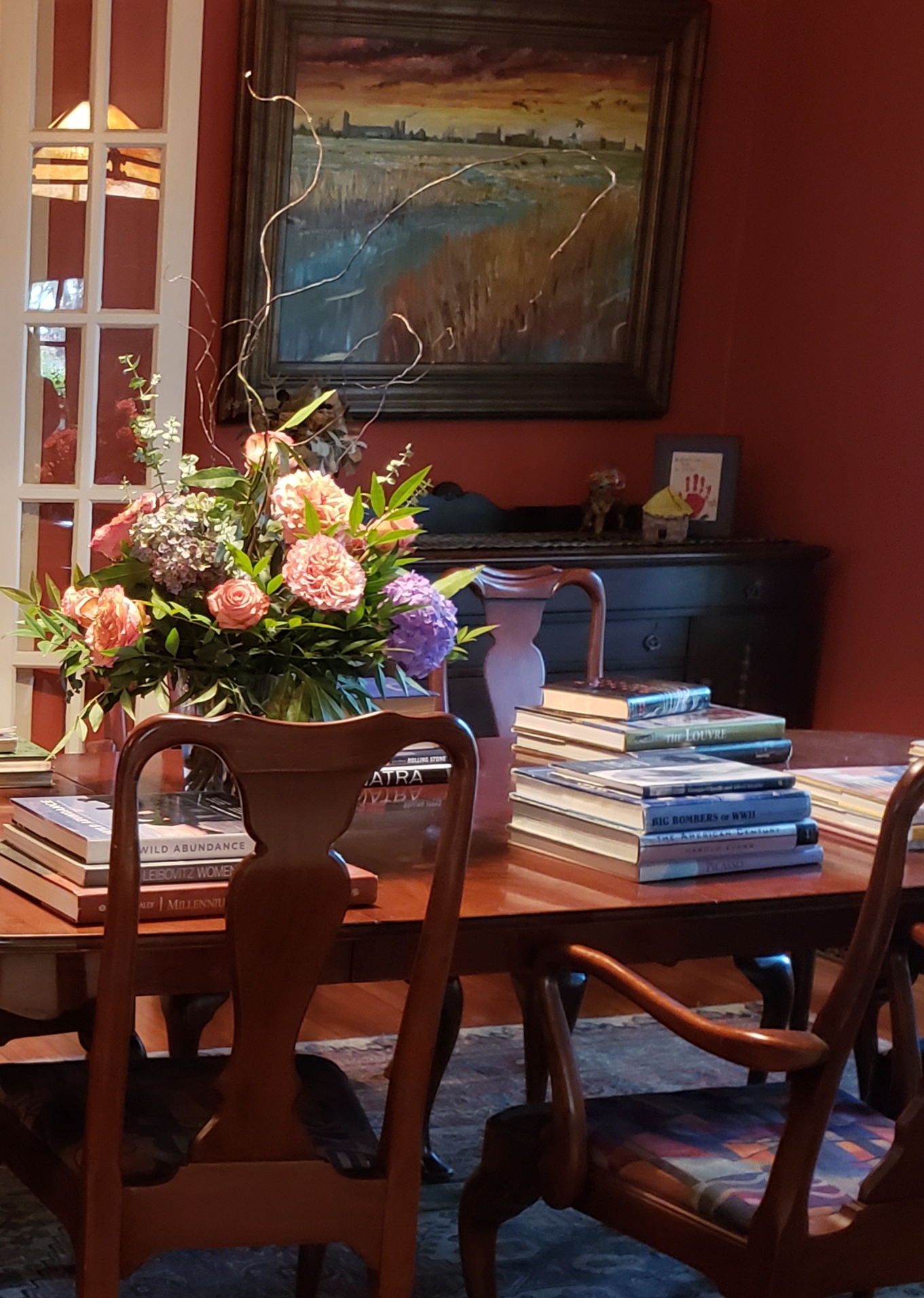 The next night was our annual Dreamland event. It was a sell out and the place looked beautiful. The atmosphere was so full of love and acceptance…not just for our accompanying friends and family, but for the tenacity of the dancers, the spirit of entrepreneurship and the history of Dreamland Ballroom. It was a safe place, not only for the dancers to express themselves, but also for us fashion risk takers. I mean where else can a 60-year-old get away with wearing sequined hot pants outfit with a train? Thank God for pantyhose!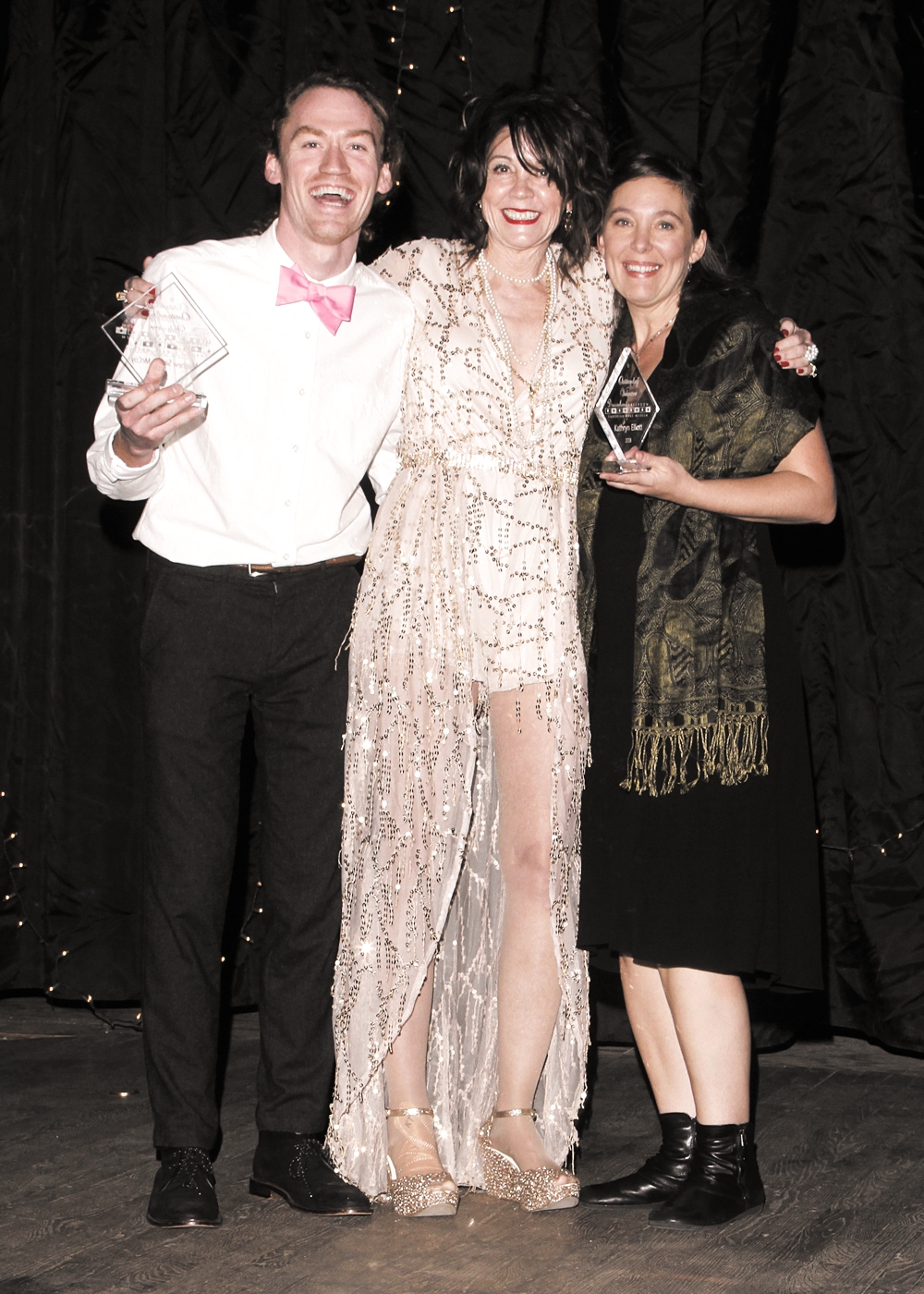 Dreamland's executive director (and son), Matt McCoy, and the Friends of Dreamland board knocked it out of the ball park putting together this year's Dancing Into Dreamland and will begin meeting soon to start planning DID2019. Next year marks the 10th anniversary of this event and I heard from a little birdie that they're talking about a Tournament of Champions competition. Dreamland elevator construction begins soon and will allow even more people access to the fundraiser and this historic Little Rock landmark. Oh Boy, Oh Boy, Oh Boy!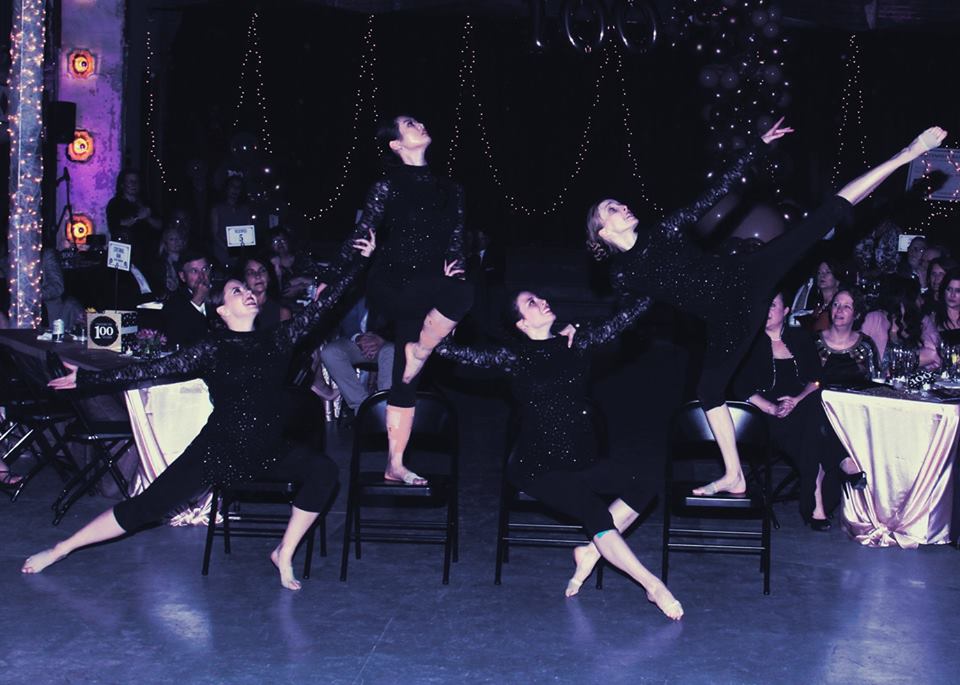 As one guest told me, Dancing into Dreamland serves to kickoff the holiday mood and season for her. I agree. Because Thanksgiving and Christmas can be over complicated, our family considers this Dreamland event our annual holiday gathering. Because the whole family attends and we get to be together, it lessens the attendance pressure on the other, often shared, important holidays. Mark your calendar now to kick off the 2019 holiday season by attending Dancing into Dreamland next year.